Centenary Patron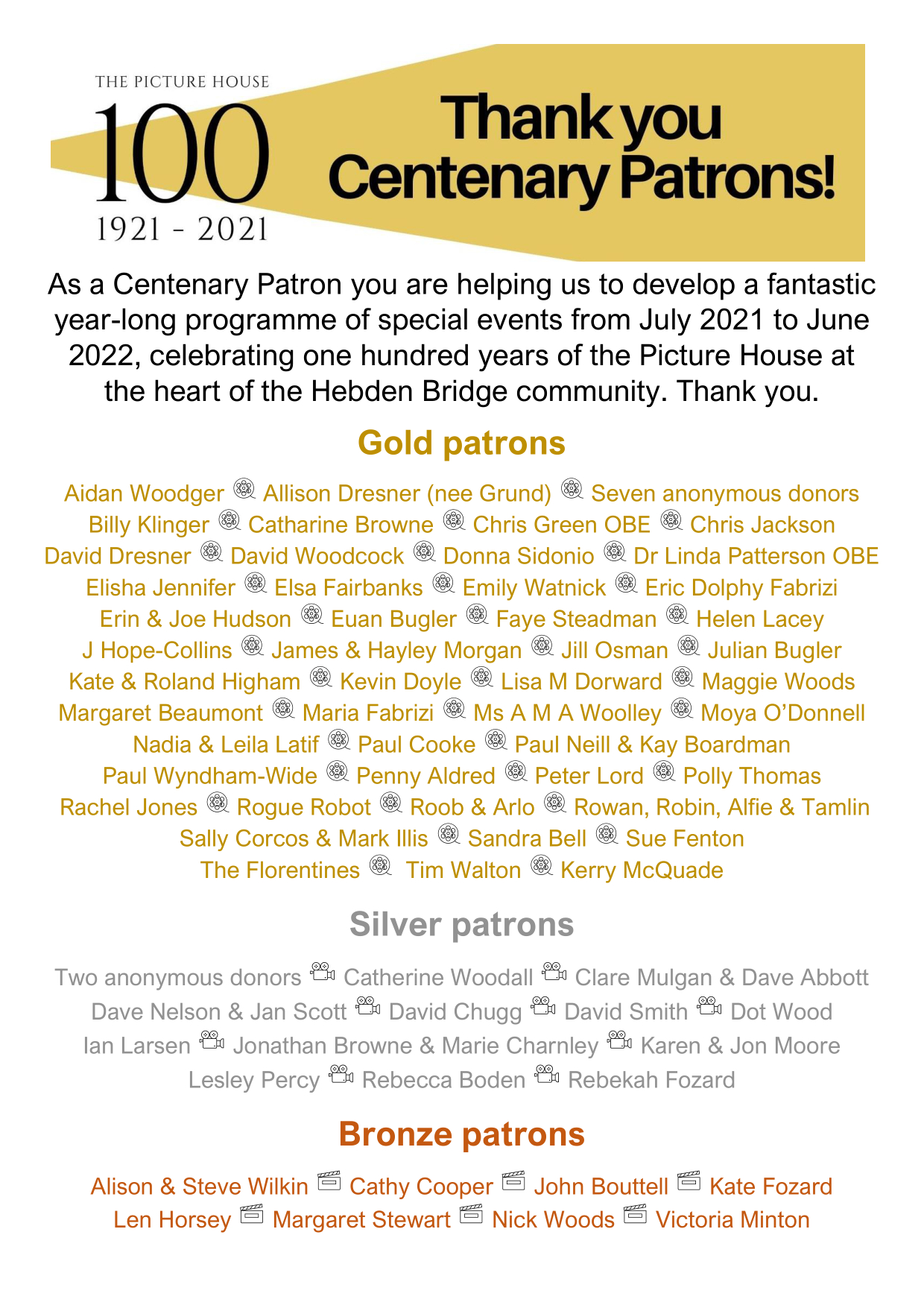 Thank you to everyone who has become a Centenary Patron during 2020, in time for the cinema to celebrate its 100th Birthday in 2021. The scheme (which the Friends of the Picture House have kindly administered for us) has raised over £3,000 in donations from 76 patrons, some of whom have requested anonymity. All of the funds raised will be spent on a tailor-made programme of special events including curated film programmes, silent film with live music, an exhibition, talks, a display of one of our historic projectors, an oral histories listening post and a special extended 2021 Heritage Open Day in September.
When we set the scheme up in April 2020, we promised a big reveal of the year-long centenary celebration at the start of 2021 and the production of a specially printed souvenir programme, in which all patrons' names would appear, if they so wished. We weren't expecting that we'd have only been able to trade for 6 days in the autumn and would head in to 2021 temporarily closed due to the pandemic. We have, however, planned a programme of films and events for July 2021 to June 2022, but we won't be distributing this to our patrons until July 2021, the start of our celebrations, exactly 100 years after we first opened our doors.
So we're writing to say a huge thank you to our centenary patrons for your generosity, and to reassure you we will re-open in mid-2021, and we will run the full planned centenary programme. We would like to apologise for a delay in being able to share the programme with you, but as soon as we have some certainty that this time we will remain open we will be hard at work producing the souvenir programme.
Wish best wishes,
Rebekah, the Picture House team and the Friends of the Picture House committee.