Picture House Membership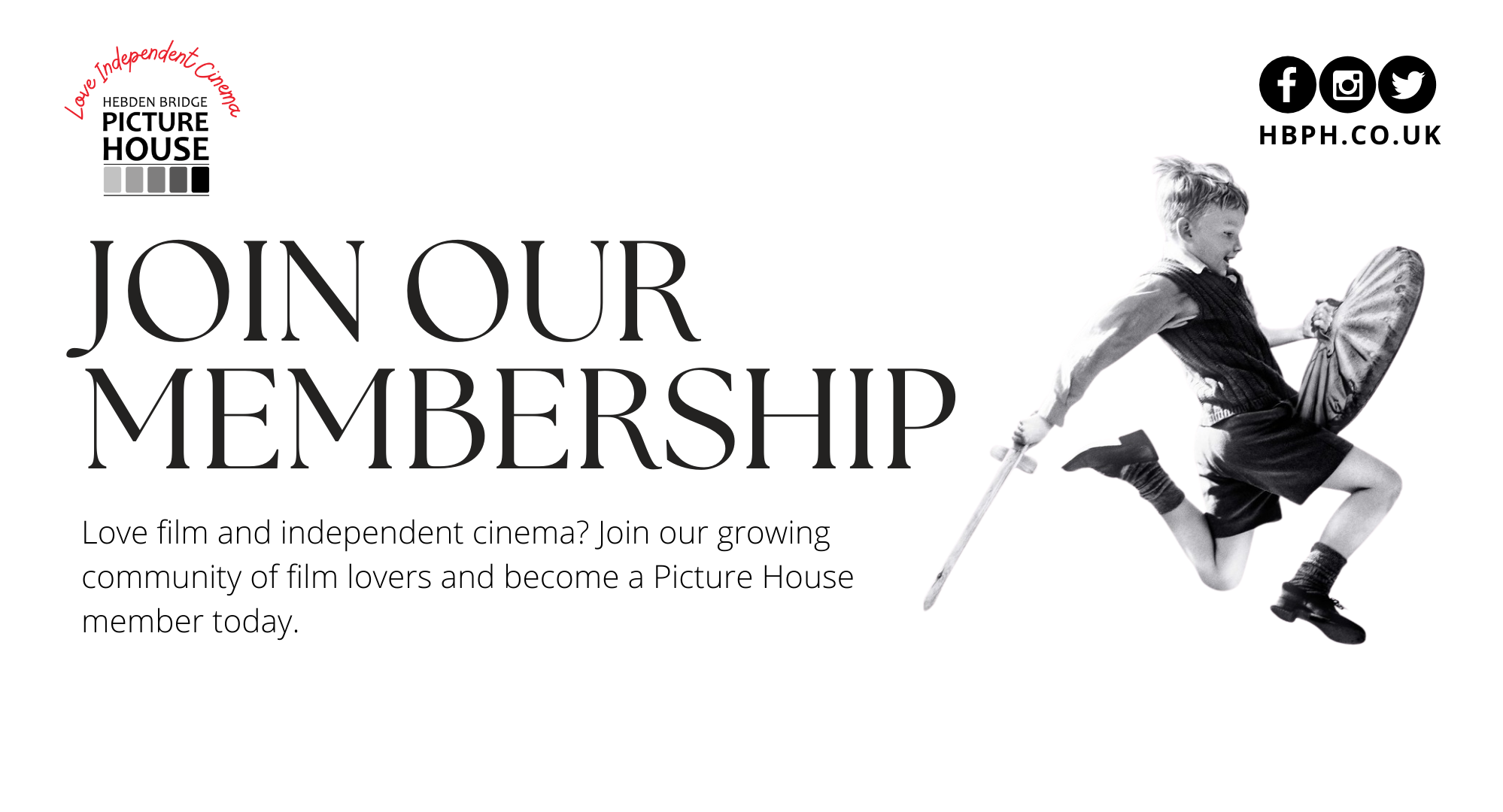 MEMBERSHIP PACKAGES
£50 for 12 months
£94 for 24 months (£47 per year)
£132 for 36 months (£44 per year)
You will enjoy:
1. 2 free film tickets per year
2. 10% discount on all food and drink at the kiosk & bar
3. £1 off film tickets and £2 off live arts tickets
4. Exclusive and current offers for Members (see below)
5. Reductions on annual cost when you buy a two- or three-year membership
6. A warm fuzzy feeling for supporting your local indie cinema
Current exclusive Member offers:
Members get more on Mondays!
A weekly film screening where a Member can bring a friend for free to that screening (the Member can use their discount on their ticket too, but not use one of their free tickets at this screening). Not valid on Live Arts screenings.
How Membership works:
· You will get 12, 24, 36 months membership from the date you sign up and can use your card and benefits straight away
· You will receive a monthly e-newsletter containing any member special offers
· Online patrons will be asked to reset their passwords during the first visit to our website (a temporary password will be emailed to you, if this has not been received please call 01422 842807 or email info@hebdenbridgepicturehouse.co.uk for assistance)
ONLINE – Your discounts will be automatically added to your tickets during check out. Please make sure you are signed in.
IN-PERSON – Simply hand your membership card or state your surname to your server to receive your discounts on tickets and at the kiosk.
How to Join
Membership (1, 2 or 3 years) can be bought for yourself here,
Register as a patron, online (easiest and preferred method) via: www.hbph.co.uk/membership. Alternatively, join in-person during open hours (delays may occur during busy times, a member of staff will advise).
Buy a Gift Membership
Buy as a gift (via a gift voucher) here
Simply buy a gift voucher equal to the cost of a 1, 2 or 3 year Picture House Membership, so your recipient can sign themselves up as a Member and reap the benefits! Visit www.hbph.co.uk/gift-vouchers to make someone's year!
If two or more Members are booking together online, one Member should lead the booking process, then when tickets have been added to the basket look out for a 'Membership' box underneath details of the tickets in the basket, and click on the button 'Add Another Member to the Booking'. You will need their surname AND email address / membership card number / patron account number, so you are both enjoy Membership discounts / free tickets with your online ticket order.