Autism Friendly (Relaxed) Screenings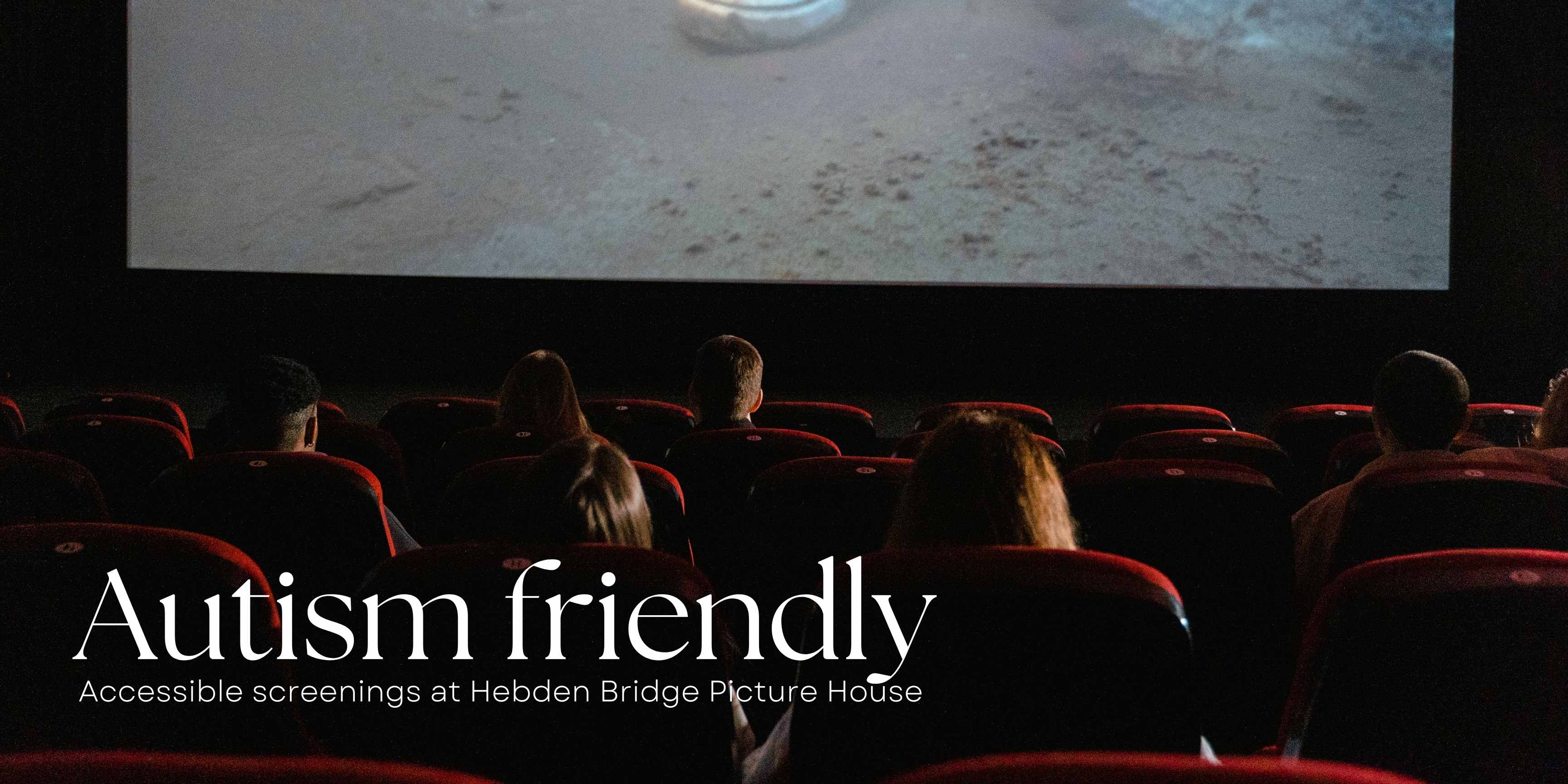 Our occasional relaxed / autism friendly screenings provide opportunities for people with autism or sensory sensitivity to enjoy a trip to the cinema. They're for anyone who would benefit from the adapted screening conditions. No-one will ask you whether you should be here, so if you think you'd enjoy coming to a relaxed screening do come along!
We aim to programme a mix of family friendly films (usually a U or PG certificate film) at weekends / during a school holiday. Adjustments at the cinema reduce over-stimulation and create a welcoming place for people with autism and others to enjoy films with their families, friends or carers.
Our next screening is:
In each case doors open 30 minutes before the film start time shown.
Adjustments at a relaxed screening at the Picture House include:
- a relaxed environment where people understand the needs of adults, children and families with autism
- lights left on low throughout the film
- sound turned down a little
- no trailers or advertisements (unless they are embedded in the film)
- no introductory music whilst you wait for the film
- disabled access
- freedom to move around and sit where you like
- bring your own food and drink if you like (but our kiosk will be open as usual)
- additional signage is put up to help you navigate a new place
- free entry for carers with valid CEA Card – please select this option when booking online
Autism friendly cinema screenings – FAQs
Here are some of our frequently asked questions for our autism friendly cinema screenings.If you would like to get in touch please email us on manager@hebdenbridgepicturehouse.co.uk or call 01422 847287 on weekday mornings or 01422 842807 during cinema opening hours.
Are autism friendly cinema screenings just for people with autism?
No. There are a number of sensory differences made to the cinema environment that might make these screenings more attractive to people with autism. But, the screenings are for anyone that feel they would benefit. This might be someone with another sensory sensitivity or a learning disability.
Do carers get in for free?
To guarantee a free place for a carer you can apply for a CEA Card.
A CEA Card stands for Cinema Exhibitors Association Card. The CEA Card is a national concessionary card developed by the UK Cinemas' Association for UK cinemas. By purchasing one, it allows a person who meets their criteria to take a carer or a support worker into the cinema with them for free.
There's a small fee for processing and postage but it guarantees free entry for a carer at most cinemas including Hebden Bridge Picture House. Apply for your CEA Card at www.ceacard.co.uk.
Do I need to prove I have autism?
No, you will never be asked to prove your autism diagnosis. Our autism friendly cinema screenings are open for people who have other sensory sensitivities, as well as those on the autism spectrum. However, if you don't have a CEA Card and request free entry for a carer they may be asked to show their ID, such as a workers card or ID badge.
Can siblings and friends come?
Yes, we understand people are more likely to enjoy the film if they can go with friends or family. As part of the autism friendly adjustments we deliberately don't fill the cinema to capacity. Please exercise judgment when bringing friends and family and take other guests into consideration.
Are the cinema screenings wheelchair accessible?
Yes. We have wheelchair access, and have 8 to 10 wheelchair spaces (depending on the size of the wheelchairs). 4 of these spaces are in the body of the stalls seats and so are on sloping floor. 4 to 6 spaces exist at the back of the seating area on the flat floor, with room for a friend or carer to sit on a seat alongside the wheelchair user. The best way to ensure that you have a wheelchair space is to call the cinema to reserve a seat.
What if we need extra adjustments?
We understand autism is different for everyone and that some visitors may need different adjustments. You are welcome to contact us before the autism friendly screening to discuss how we can best accommodate your needs – this might mean visiting the cinema before the screenings to get used to the layout. We will try to accommodate for your needs, taking other guests into consideration too.
Do I have to book my ticket in advance?
Yes. Since the Covid-19 pandemic it is necessary to book all cinema tickets in advance online.
How do you decide which films to show?
We choose the film (with our Programmer's guidance), based on popular releases. The films are chosen to appeal to as many people as possible and give people choice. Lots of people have contacted us and given their suggestions about the types of films that they feel would be suitable, and we take this feedback into account. We aim to programme autism friendly screenings every month or two, depending on demand (how many people come to the screenings). We have tried programming adult films in this format but the turn-out was very low and so unsustainable, and for now we are focusing on family movies so everyone is welcome to enjoy these relaxed screenings.
How do I make a complaint or give feedback about my experience?
We recommend you speak directly with cinema staff at the time of the screening, or if you would rather,
please email us on manager@hebdenbridgepicturehouse.co.uk.
If you would like to be added to our database and kept informed about these screenings sign up here
*Download your Autism friendly cinema screenings social story template produced by Dimensions (UK) Limited (word format)*