Food and Drink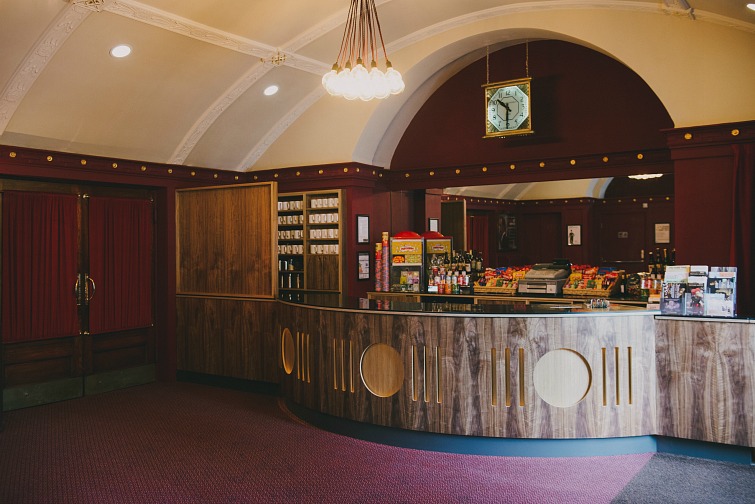 We aim to source items from ethically-minded, independent and (where possible) local food and drink producers, who offer something a little different to accompany the Hebden Bridge Picture House cinema experience.
We're a not-for-profit cinema so every penny you spend at the kiosk and bar goes back into the cinema, as well as supporting local suppliers and businesses too. We therefore ask that you don't bring in food or drink from outside, with the exception of drinking water, which you are welcome to bring in in your own bottle as we no longer sell bottled water. We're happy to refill your water bottle for you (and we sell aluminium water bottles for those wanting to start their 'refill' habit!).
You can view our Kiosk Food & Drink Menu ahead of your cinema trip and pick for favourites nibbles.
Cosy up in our spacious seating with a proper mug of Fairtrade Tea or Coffee, Clipper Hot Chocolate and Fruit/Herbal Teas. We recommend the Belvoir Cordial too, delicious hot or cold! We also sell Cawston Press juices and cans of their sparkling drinks in various flavours.
Choose from our craft beers sourced from local breweries, including Vocation Brewery (Cragg Vale) and Empire Brewing (Slaithwaite), as well as premium pilsner and traditional cider. We also have a selection of red, white, rosé wines and Prosecco, and we stock Gordons gin and tonic.
Sweets come from Dobsons in Elland, fair trade chocolate is sourced from Suma, Just Jenny's Ice Cream (from Barkisland) and cakes from Marianne at the Buttercup Bakery (up the hill in Pecket Well) will satisfy those with a sweet tooth. As well as classic cinema style popcorn (sweet, salted, mixed and toffee), we have savoury snacks such as nuts and crisps. There's something for everyone…
Our menus list all gluten free (GF), vegetarian (V) and vegan (VE) drinks and snacks that we stock. We offer soya milk (GF) as an alternative to cows milk in our teas and coffees. Please note, our Clipper fair trade hot chocolate is made up with hot water, and so is not suitable for Vegans due to the presence of milk in the powder blend.