Food and Drink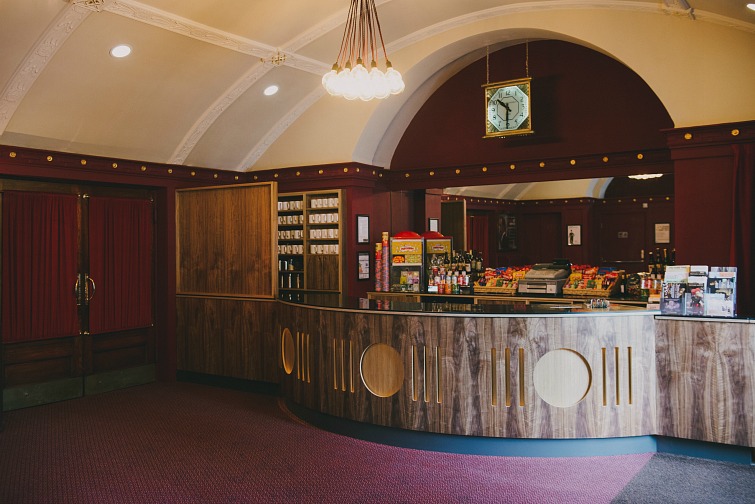 We aim to source items from ethically-minded, independent and (where possible) local food and drink producers, who offer something a little different to accompany the Hebden Bridge Picture House cinema experience.
We're a not-for-profit cinema so every penny you spend at the kiosk and bar goes back into the cinema, as well as supporting local suppliers and businesses too. We therefore ask that you don't bring in food or drink from outside. Thank you for supporting us!
Download our Drinks Menu Here (PDF format)
Cosy up in our spacious seating with a proper mug of Fairtrade Tea or Coffee, Clipper Hot Chocolate and Fruit/Herbal Teas. We recommend the Belvoir Cordial too, delicious hot or cold! We also sell Cawston Press juices and cans of their sparkling drinks in various flavours.
Choose from our craft beers sourced from local breweries, including Vocation Brewery and Empire Brewing, as well as premium pilsner, traditional and berry cider. We also have a selection of red, white, rosé wines and Prosecco too. Not forgetting your classic spirit and mixer – we stock Gordons regular and pink gin and tonics.
Download our Food Menu Here (PDF format)
Sweets, Chocolate, Popcorn, Northern Bloc Ice Cream and Homemade Cakes will satisfy those with a sweet tooth and we have savoury snacks such as nuts and crisps too. There's something for everyone…
SPECIAL OFFERS
For All: £3.50
Hot drink and local homemade cake
Kids Offer: £2.00
Mini Milk & Juice Carton
11s Only Offer: £1.50
Joseph Dobson Sweets. Choose from Mint Humbugs, Butter Mintoes, Rhubarb & Custard and Yorkshire Mixture
We have options for gluten free, vegan and vegetarian. Look out for the following labels on our downloadable menus:
(v) vegetarian
(ve) vegan
(gf) gluten free
We regret that our hot chocolate is not made from cocoa but made from hot chocolate powder (since we do not have the facilities to heat milk / milk alternatives for drinks), and so is not suitable for Vegans due to the presence of milk in the powder blend.