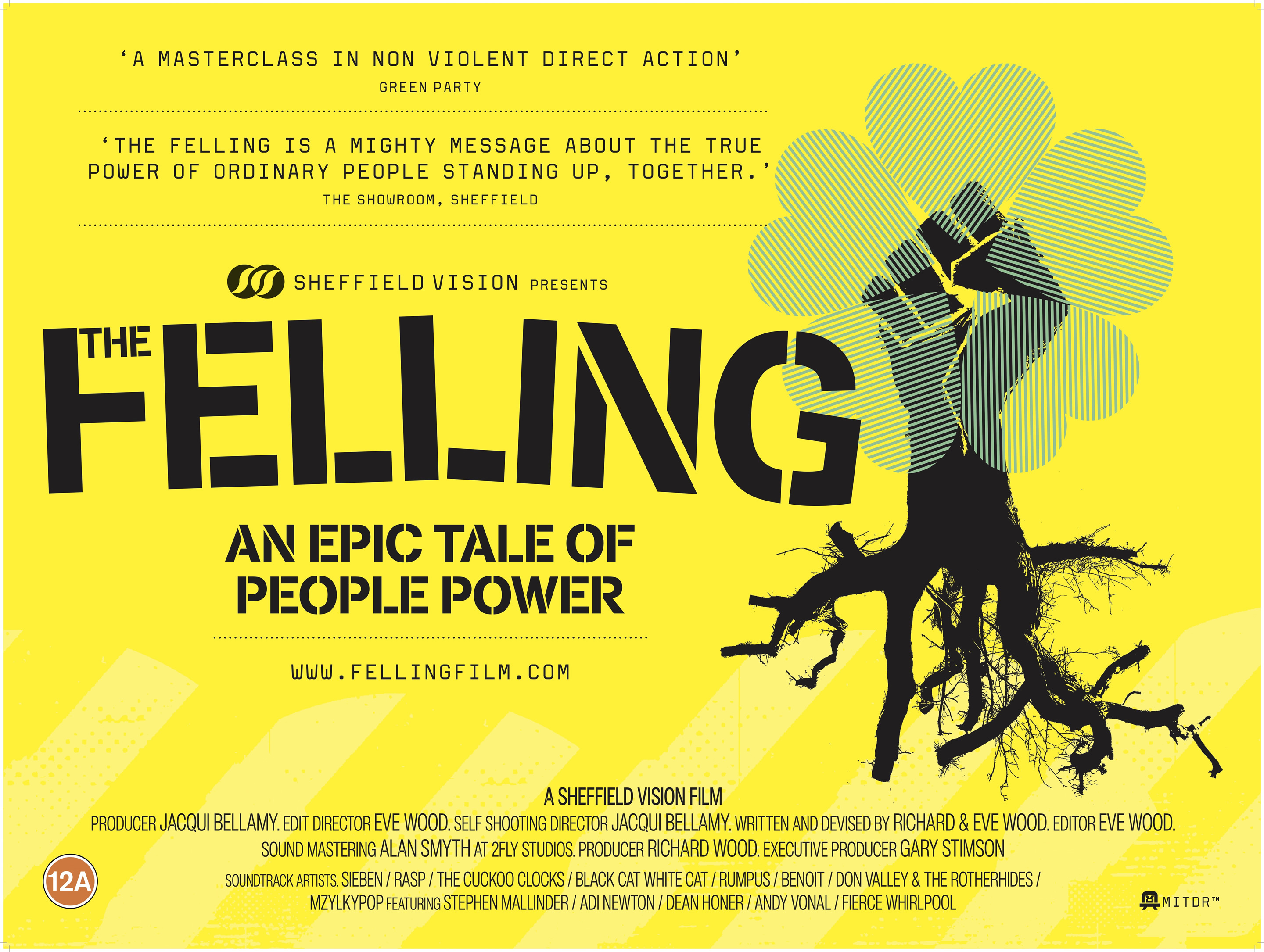 Dir: Eve Wood
117 mins
"By capturing the struggle in Sheffield, The Felling film acts as a rallying
cry to tree campaigners and nature protectors all around the country." Paul
Powlesland, Lawyers For Nature
The Felling film is a first-hand account of an extraordinary and shocking
tale, where Sheffield citizens from 18-90 years old rise up and become
modern day hero's by putting their bodies on the line to stop the
destruction of their city's healthy street trees and help save the Planet
from climate Armageddon.
A true David-and-Goliath story about how a community of determined residents
in one of Europe's greenest cities, battled peacefully with a powerful city
council, a giant multinational corporation and the police that come to chop
down their beloved street trees in the middle of the night, as part of a
massive £2.2 billion private contract to maintain their city's highways.
​When an injunction threatens peaceful protesters with bankruptcy and
imprisonment, ordinary citizens are forced to ask themselves the crucial
question: How far am I prepared to go to save a tree?
Q&A with Eve Wood - Edit Director and Editor of The Felling.
Dr Simon Crump - Tree Campaigner and co-author of the book 'Persons
Unknown' - a collection of first hand accounts from the Sheffield Street
Tree Campaigners. (book available at screening)
Shelley Cockayne -Tree Campaigner
Please read our Cinema FAQs page detailing our safety guidance and refunds policy.