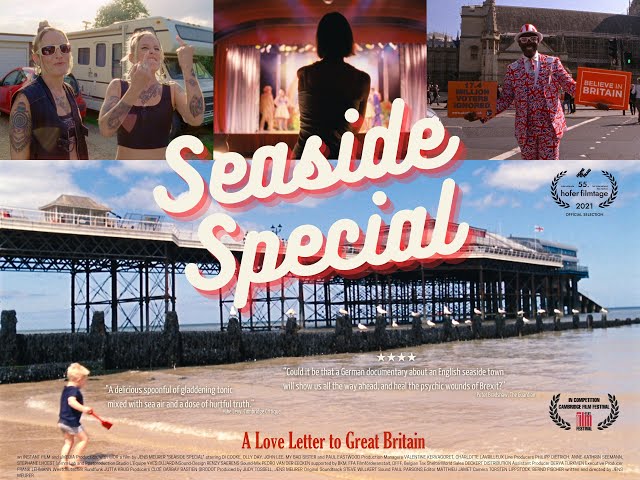 Dir: Jens Meurer
93 mins
A love letter to Britain from our friends in Europe, Jens Meurer's funny, bittersweet and loving Seaside Special visits the town of Cromer, Norfolk as it prepares for its annual end-of-pier variety show during the summer of 2019.
With the show due to be performed twice a day for three months, we meet the performers, the team pulling it together, and the townsfolk who will flock to each show day after day. In the background, Brexit is hitting its stride, and as we see the talent and the passion driving the show, we also witness a microcosm of a Britain in flux.
All shot beautifully on 16mm film, Seaside Special is affectionate filmmaking, reflecting the eccentricities of classic English entertainment while the country sets out to leave its European neighbours.
Please read our Cinema FAQs page detailing our safety guidance and refunds policy.