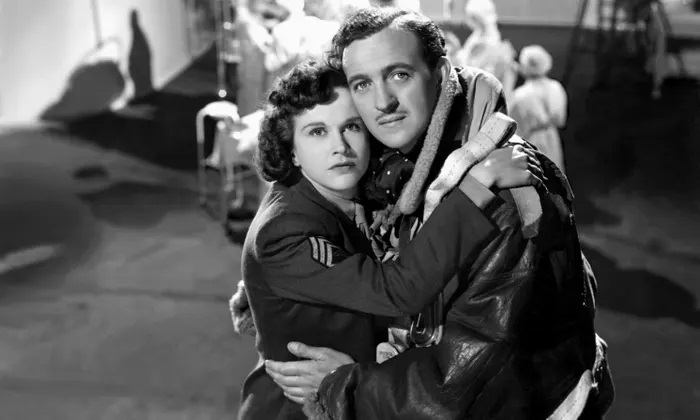 Dir: Michael Powell, Emeric Pressburger
Cast: David Niven, Roger Livesey, Kim Hunter, Marius Goring
104 mins

A young airman jumps out of a damaged plane without a parachute. But instead of dying, he lands unharmed on a beach. Encountering a young American servicewoman, with whom he falls in love, he finds himself having to appeal to a celestial jury for his right to live. Quite simply, this is one of the most iconic and fantastic larger-than-life-stories in cinema. A beautifully crafted Technicolor dream by a filmmaking duo whose remarkable creativity and influence still course through cinema.

Want to know more about the Film Club?

The Hebden Bridge Film Club (HBFC) is an informal group of Picture House attendees formed in 2022. We stay in touch via Facebook and/or WhatsApp groups.

Are you new to the area or simply want to meet new people? There are lots of opportunities to be a part of HBFC; we occasionally meet up after a film to discuss it over a drink nearby and we also have monthly drinks for anyone that can make it.

All are welcome, particularly those who are alone and want to connect with like-minded people. Make sure to join the Film Club on Facebook (we are a very friendly bunch) and say hello!

To join Hebden Bridge Film Club visit: www.facebook.com/groups/hebdenbridgefilmclub

Or join our email mailing list via http://bit.ly/HebdenBridgeFilmClub

Please read our Cinema FAQs page detailing our safety guidance and refunds policy.