Sponsorship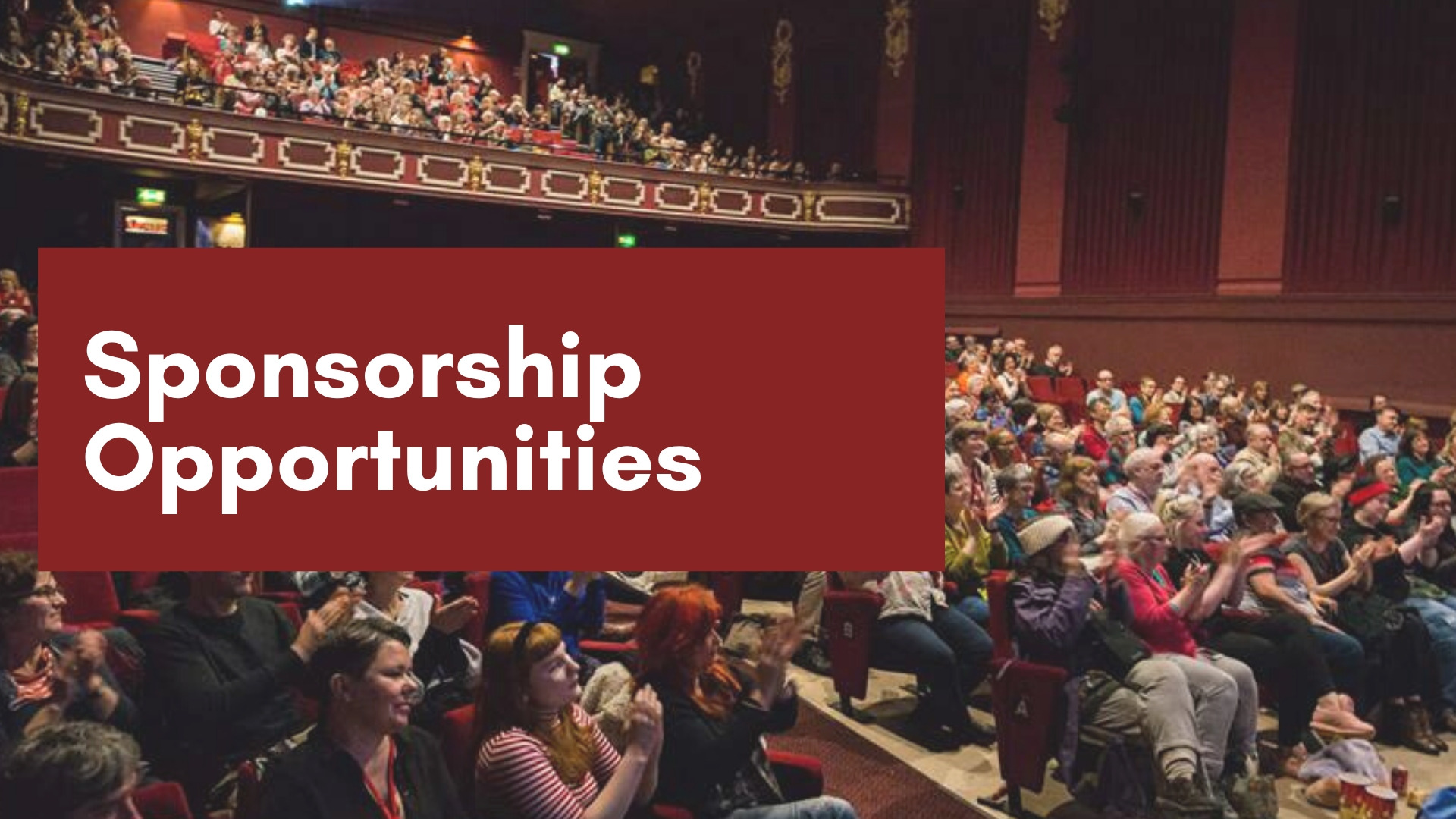 Business sponsorship is currently postponed due to Covid 19
Hebden Bridge Picture House is a not-for-profit independent cinema. It's professional auditorium boasts a full size screen, 527 cinema seats, Dolby Digital 7.1 surround sound and both 35mm and digital projection equipment. Our mission is to keep the cinema accessible to the whole community and we are proud to have earned a very special place in the hearts of Hebden Bridge residents since Hebden Royd Town Council took over in 2012. We rely on selected business advertising and sponsorship to keep our prices affordable and our programme of films and live arts diverse, inclusive and engaging for the whole community.
We're currently looking for sponsors of our printed monthly programme, our six Autism Friendly / Relaxed screenings per year, our monthly Parent and Baby screenings, our Friends presents screenings (bi-monthly) and our monthly Teatime Classics screenings. We'd also love to find a regular sponsor of the programme which is seen by 10,000 people per month, and to find the perfect match for our National Theatre Live and Royal Opera House seasons of live broadcasts. Sponsors benefit from advertising and positive business exposure, complimentary cinema tickets and more.
Encompassing on screen, print, social media, e-newsletter and online advertising and acknowledgment of your generous support, Hebden Bridge Picture House offers a cost effective opportunity for your business to be seen by a captive and engaged audience of over 55,000 customers per year.
Our sponsors / advertisers benefit from:
• Exposure to a captive audience who love what we do via advertising and mentions / gratitude
• The goodwill associated with supporting a community organisation with excellent customer feedback
• Competitive prices
• Complimentary tickets
• Our high programme retention & email newsletter open rates
Our audience:
• 55,000 Admissions (Annual Customers)
• 68,500 Website Unique Users (Annual)
• 6,000 Programme Circulation (Monthly printed copies)
• 4,000 Programme Circulation (Downloaded monthly as a PDF from our website)
• 3,700 Email Subscribers
• 4,900 Facebook Followers
• 3,700 Twitter Followers
• 1,350 Instagram Followers
Sponsorship packages start from £100 or sponsorship support can be given in kind via donation of professional services. For further information on our bespoke sponsorship opportunities, or to discuss individual tailor made support / advertising packages, please please email our Marketing Manager, Lisa Murdoch: marketing@hebdenbridgepicturehouse.co.uk.
We're incredibly grateful to the following businesses for their support: