Picture House Membership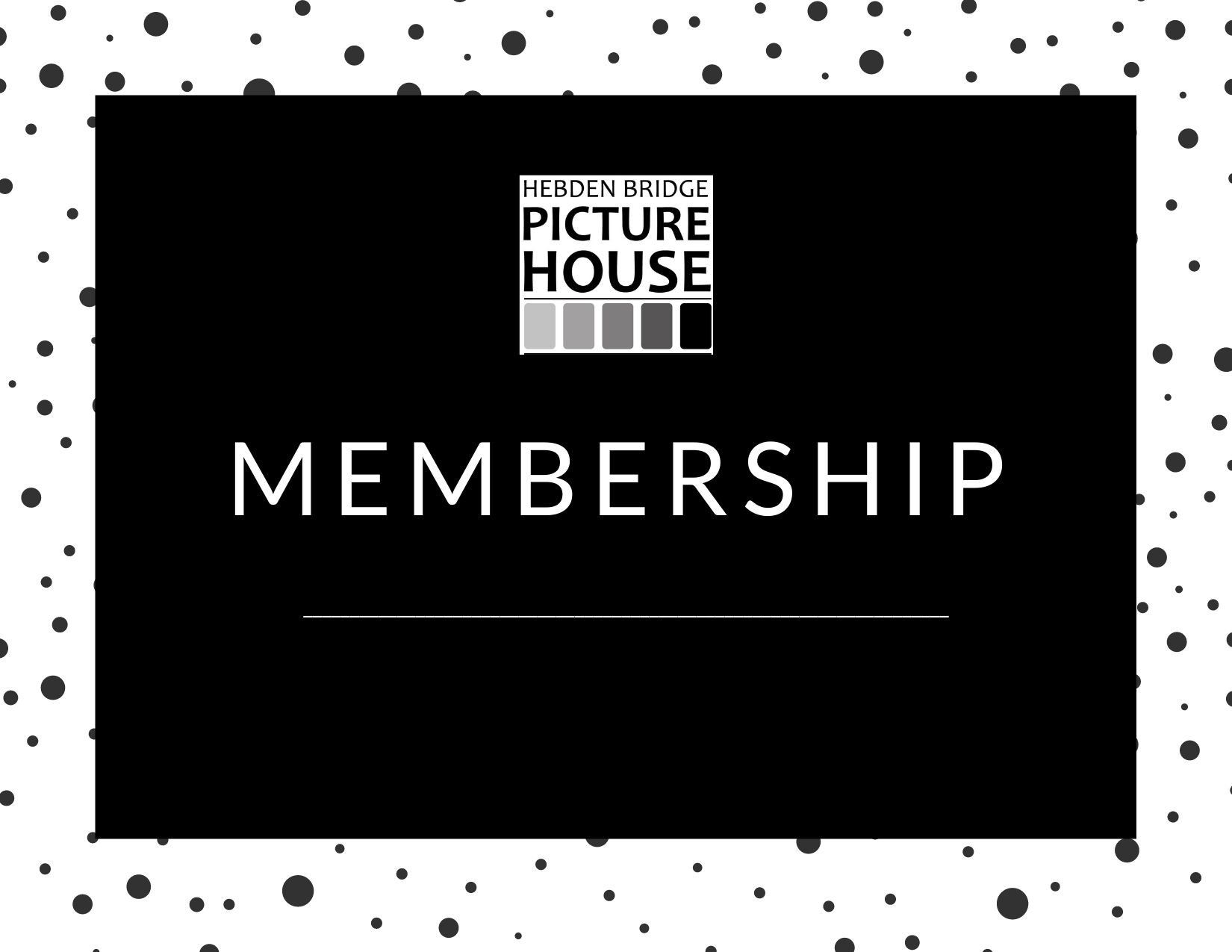 If you like what we do, and you visit us around once a month or more often, this sweet membership package is for you. Membership (1, 2 or 3 years) can be bought for yourself here, or as a gift (via a gift voucher) here and costs from just £3.67 per month!
You will enjoy:
• 2 free film tickets for each 12 months of membership
• 10% discount on all food and drink items at the kiosk & bar
• £1 off film tickets (saving up to 18%) via a discount code for you to use when you booked online
• £2 off live arts / event cinema tickets (saving up to 15%) via a discount code for you to use when you booked online
• Exclusive offers for Members – see below for our current Member offers
• Reductions on annual cost when you buy a two- or three- year membership
• A warm fuzzy feeling for supporting your local indie cinema.
Current exclusive Member offers:
(1) As a supporter of Hebden Bridge Picture House, you can now enjoy three months of a hand-picked selection of films from MUBI – entirely free. You can stream MUBI on your PC, Mac, iPhone, iPad, Apple TV, Apple TV App, Android, Playstation, Roku, and Samsung Smart TV.
How? Simply follow the link below and add your details (your card will NOT be charged) and you will receive 90 days for FREE. You can cancel any time.
Click here for FREE hand-picked cinema for 90 days: MUBI Hebden Bridge Picture House page
(2) A monthly film screening where a Member can bring a friend for free to that screening (the Member can use their discount on their ticket too, but not use one of their free tickets at this screening). The next 'bring a friend for free screening' is:
MOTHERING SUNDAY (15) on Wednesday 1st December at 8.00pm
Membership costs:
£50 for 12 months (£4.16 per month)
£94 for 24 months (£47 per year / £3.91 per month)
£132 for 36 months (£44 per year / £3.67 per month)
How Membership works:
• You can buy Membership (1, 2 or 3 years) for yourself here, and start using the membership benefits immediately. If buying as a gift, you should not buy the Membership (as it would be your Membership) but instead buy a gift voucher for the same value, allowing your gift receipient can sign themselves up as a Member and get more from their Picture House experience. No more filling in forms and waiting for us to process them! Our new system allows us to remind you when Membership is about to expire.
• Your Membership will be ready straight away, and you don't need a new-style Membership card to start using the benefits online. However we recommend you pop in to the box office when we're open and you are passing and pick up a new Membership card as it makes claiming your discounts at the box office and kiosk counters much faster – we just swipe the card to access the discounts. Cards are made from Eco-PVC and are indefinitely re-usable, so please do not dispose of it. In case of accidental disposal, the card will biodegrade in ͕͔10-͕15 years. Membership renewals can be applied to the card.
• Please remember to show your Membership card at the kiosk as you order your food and drink to claim your money off.
• We'll send you the main weekly newsletter by email, which will contain news of Members special offers such as the 'Film Lovers' bring-a-friend-for-free screening each month.
If two or more Members are booking together online, one Member should lead the booking process, then when tickets have been added to the basket look out for a 'Membership' box underneath details of the tickets in the basket, and click on the button 'Add Another Member to the Booking'. You will need their surname AND email address / membership card number / patron account number, so you are both enjoy Membership discounts / free tickets with your online ticket order.
If you would like to receive our weekly listings by email, please sign up via the link on our home page
**************************************************
Current members: Membership has been extended by the total period of our closure since March 2020, calculated as a number of days extension. Picture This people will have the number of days they had left when we closed on 17 March 2020 added on from 28 June 2021, our re-opening date, so haven't lost out either. We've emailed all Members and Picture This people to introduce our new box office system where your Membership / Picture This benefits are already saved against your new patron record. If you haven't received an email from Rebekah Fozard, it may be we don't have an up to date email address for you. Please email manager@hebdenbridgepicturehouse.co.uk with any queries.