Our Wonderful Centenary Patrons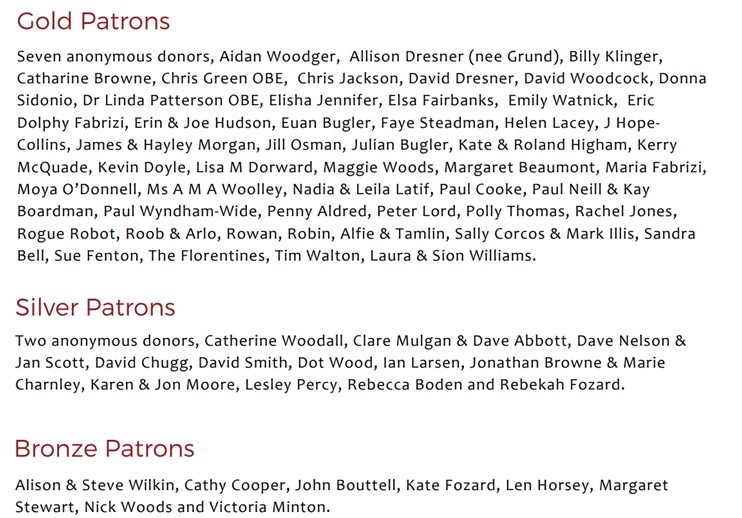 .
Thank you to everyone who has become a Centenary Patron during 2020, as listed above, in time for the cinema to celebrate its 100th Birthday in 2021.
The scheme (which the Friends of the Picture House have kindly administered for us) has raised over £3,000 in donations from 77 patrons, some of whom have requested anonymity. All of the funds raised are being spent on a tailor-made programme of special events running from July 2021 to June 2022, including curated film programmes, silent film with live music, an exhibition at the Town Hall, talks, a display of one of our historic projectors, an oral histories listening post and a special extended 2021 Heritage Open Day in September.
A 32 page souvenir centenary programme of all the events is now on sale at the cinema for £2 – get your copy from the kiosk. We are not able to put all events through until June 2022 on sale at this time, due to changing distanced seating plans and working to find Covid safe ways of operating. We are ensuring the Centenary Events page is updated every time events are put on sale.
A huge thank you to our centenary patrons for your generosity.
Wish best wishes,
Rebekah, Picture House Manager, the Picture House team and the Friends of the Picture House committee.