Gift Vouchers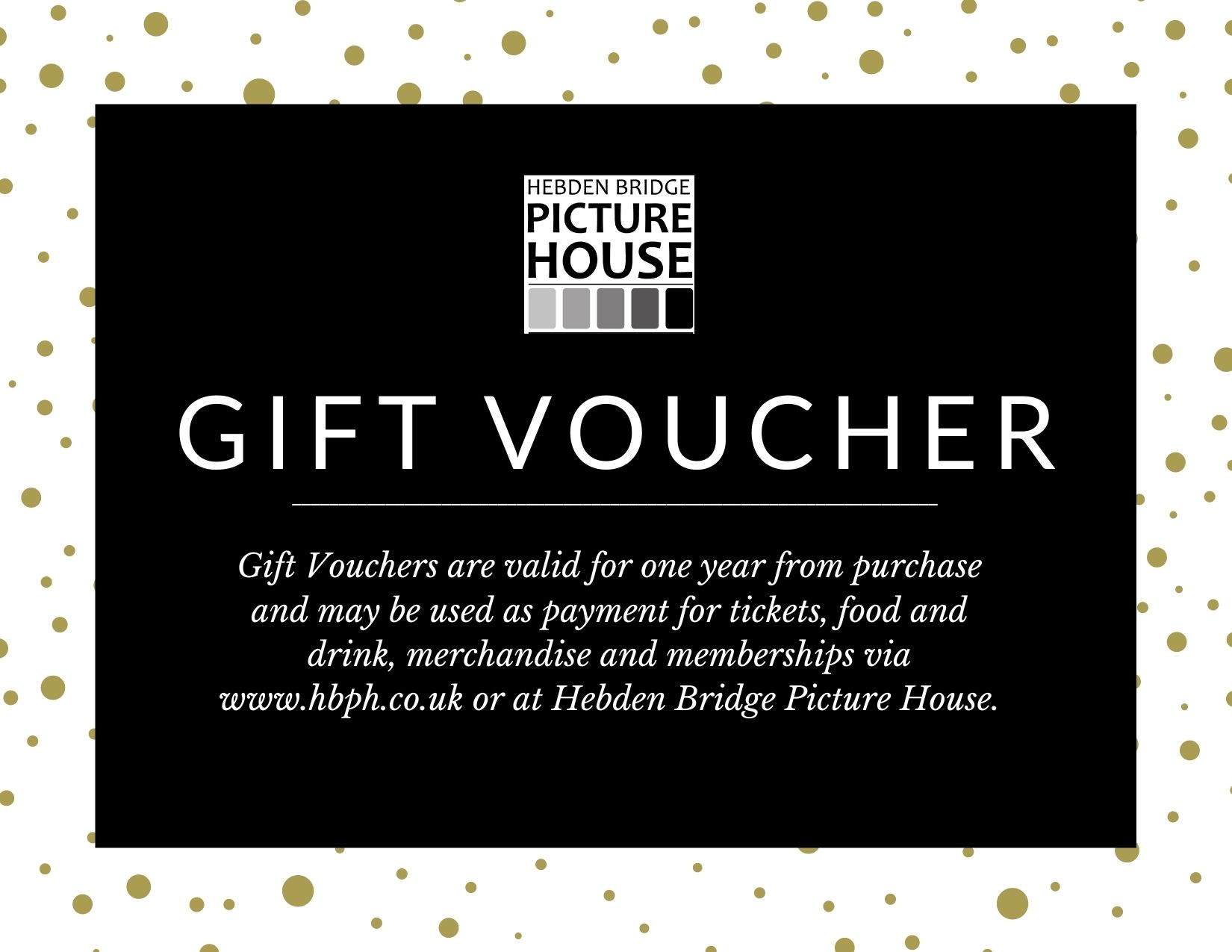 Gift vouchers are the perfect choice for the film lover in your life. Gift vouchers last for one year from purchase and may be used as payment for tickets, food and drink, merchandise and memberships both online and at Hebden Bridge Picture House. Gift vouchers purchased online are sent to you by email immediately, for you to print or email on to your gift recipient.
Choose from a £5, £10 or £20 gift voucher, or any other amount that takes your fancy (select 'variable gift voucher') or buy a gift voucher equal to the cost of a 1, 2 or 3 year Picture House Membership so your recipient can sign themselves up as a Member and get more from their Picture House experience.
Gift Vouchers sales will resume on Monday 14 June 2021, when we launch our new online box office. Gift Voucher purchases at the Picture House kiosk counter will be possible from the Picture House's re-opening on 28 June 2021.
All 2019 / 2020 issued and unused £5 and £10 card gift vouchers which were valid on 17 March 2020 have had their validity period extended to 31 March 2022 (that is all vouchers in your possession that have an expiry date on or after 17 March 2020). These gift vouchers can only be exchanged for advance tickets, which can only be purchased ahead of the screening you wish to attend at the counter in the cinema foyer. This will only be possible to do during a screening (that is once the doors period is over, the queues at the counter are gone, and a film is in progress). This is for safety reasons, as there will be no 'doors period' box office facility whilst we are all (including the staff) practising social distancing within our venue. Once it is safe to open our doors period box office (for walk up tickets), vouchers will be able to exchanged on the day on the door. We regret the new box office system (online booking) cannot be configured to recognise and accept the pre-pandemic issued gift vouchers.