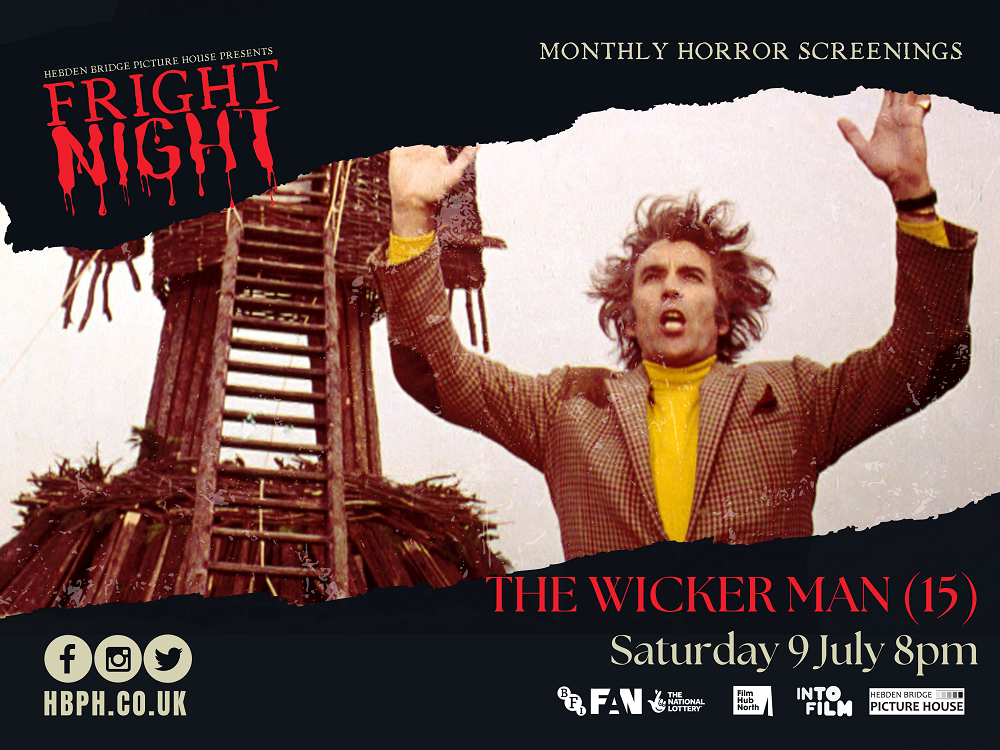 Dir: Robin Hardy
Cast: Diane Cilento, Lindsay Kemp, Christopher Lee, Ingrid Pitt, Edward Woodward, Britt Ekland
Running time: 95 mins
Sergeant Howie (Edward Woodward) arrives on the small Scottish island of Summerisle to investigate the report of a missing child. A conservative Christian, the policeman observes the residents' frivolous sexual displays and strange pagan rituals, particularly the temptations of Willow (Britt Ekland), daughter of the island magistrate, Lord Summerisle (Christopher Lee). The more Sergeant Howie learns about the islanders' strange practices, the closer he gets to tracking down the missing child.
Please read our Cinema FAQs page detailing our safety guidance and refunds policy.